Now Accepting
Real Estate Agent
Applications

Foreclosure rates are expected to climb between the remainder of 2023-2024. The USHUD Cooperative is currently accepting applications from real estate professionals to offer professional guidance for clients we have looking to list, or buy their home. While applicants with SFR designation are preferred, any licensed real estate agent/broker is encouraged to apply!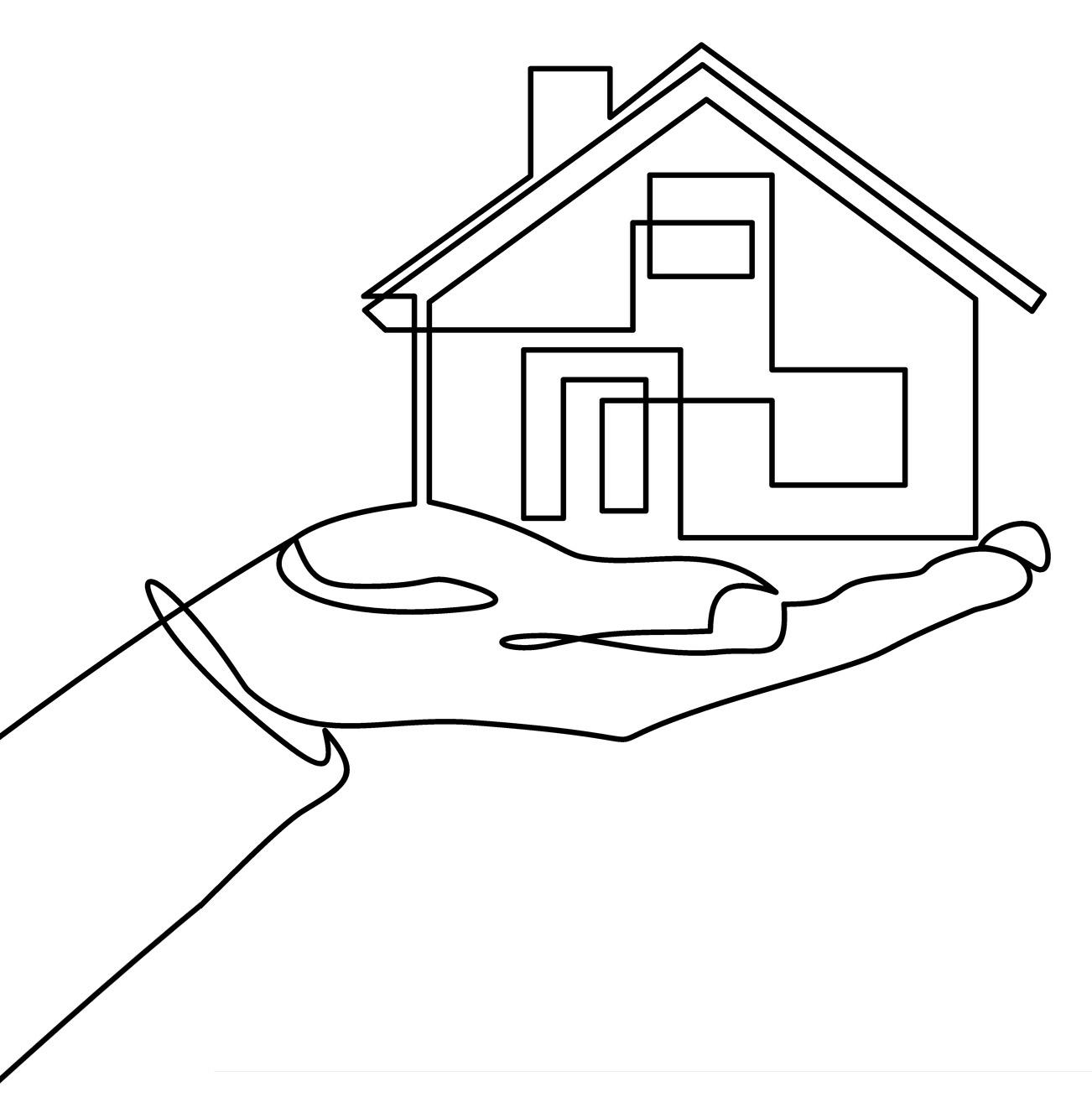 Grow your real estate business with quality, motivated sellers and buyers through the USHUD Cooperative.
The USHUD Cooperative network connects thousands of home buyers and sellers with real estate agents across the country every day. Generating new business in today's fast paced market can be time consuming. Check your area availability for leads, so you can focus on what you do best – selling real estate!
USHUD Cooperative® offers leads from sellers looking to sell their home, and from home buyers actively searching for their next home. Our leads are 100% exclusive, so inquire today to check market availability!
Large Territory
With USHUD Cooperative, you have a 100% exclusive territory consisting of multiple zip codes!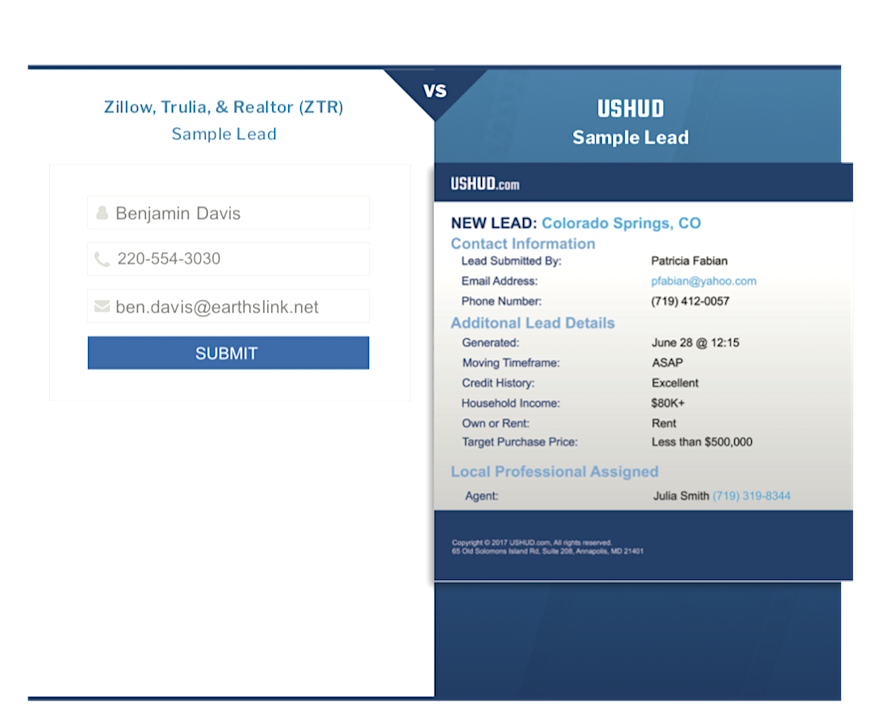 Detailed Lead Information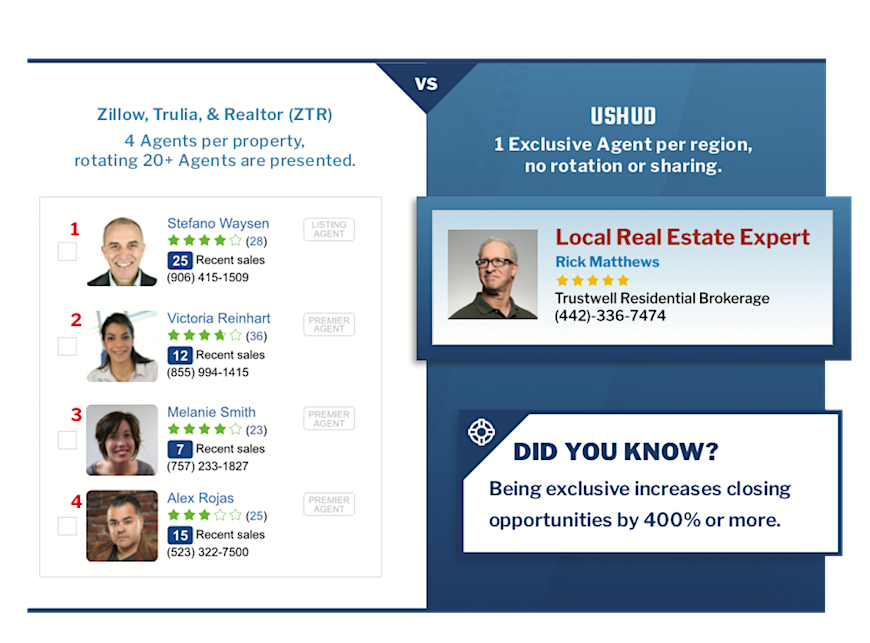 100% Exclusive
Gone are the days of sharing a zip code, and scrambling to fight over leads!